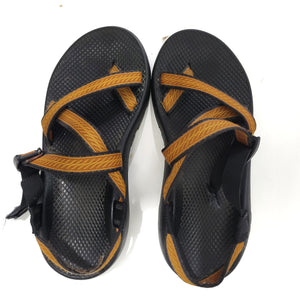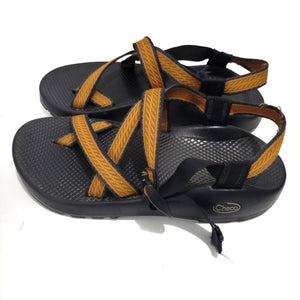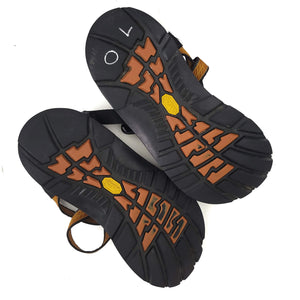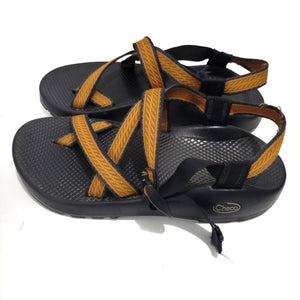 Chaco Z Cloud Sandals Size 9 Mens
Chaco Z Cloud Sandals FEATURE adjustable polyester jacquard wraps strap upper with a thick vibram rubber sole. Toe loop. Open back. Latter lock buckle.
COLOR orange and yellow
FABRIC polyester

SIZE 9
11 length measured inside a shoe

CONDITION
Good. Light staining around the edges of the footbed.