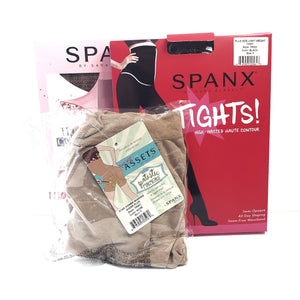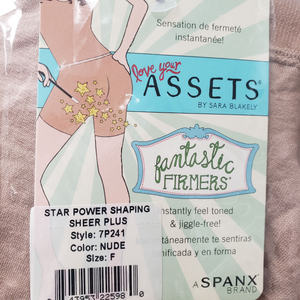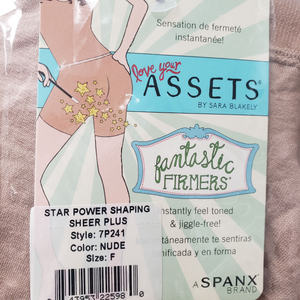 Spanx Hosiery Tights size F Bundle
Spanx by Sara Blakely Bundle INCLUDES:

Spanx Tights High Waisted Haute Contour - Semi Opaque. Seam free waistband.
COLOR Black

Spanx Assets High Falutin Footless - Slimming and shaping. Footless.
COLOR Nude

Spanx Assets Star Power Shaping Sheer Plus - Fantastic Firmer. Mid thigh.
COLOR Nude

SIZE F - Height 5'1 to 6'0 Weight 240 - 300

CONDITION
Excellent. New in packaging.